Are you getting married in Autumn and wanting some wedding dress inspiration? Beautiful gold and red leaves provide a stunning backdrop for a wedding. But Autumn weather can be on the cooler side, so whether you have sunshine or showers, opting for sleeves is on trend. There are several sleeve trends for Autumn wedding dresses that are showing up this year, and if your dress is being custom-designed, you can adapt them to your own unique style! From lace-sleeves, chic vintage-inspired sleeves or bell sleeves – you will look stunning and feel comfortable.
Here are some stunning examples of wedding dresses with long sleeves that can be custom made for your perfect Autumn wedding day.
Sleeve trends for Autumn wedding dresses: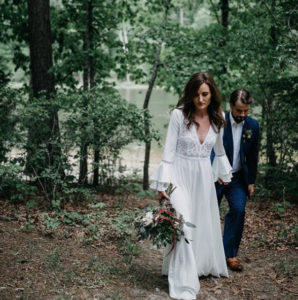 (Source: Instagram)
This vintage inspired bo-ho wedding dress with long sleeves has a relaxed yet unique style. Bell sleeves with a modest plunging neckline make this a truly elegant wedding dress.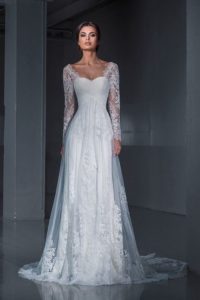 (Source: Pinterest)
Delicately designed long laced sleeves can be the perfect design for your Autumn wedding dress. Off the shoulder lace provides such an elegant touch and will have you looking beautiful as you walk down the aisle.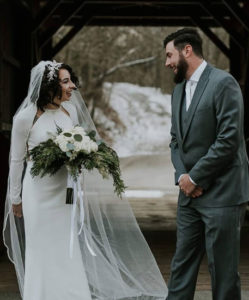 (Source: Instagram)
These sleeves are so simple but so elegant! The cut-out detailing on the shoulders shows off a little bit of skin but maintains a classy look. Truly flattering, this style of dress is perfect for brides wanting a unique yet breathtaking look!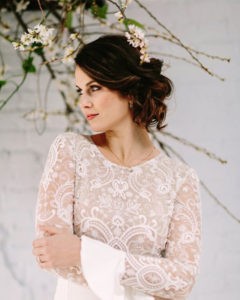 (Source: Instagram)
These lace sleeves are gorgeous! The lace design is very soft and sweet. The sleeves add an extra level of beauty and are very on trend for 2019 wedding dress styles.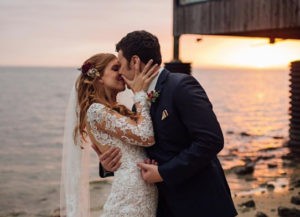 (Source: Instagram)
The thick lace design of these sleeves makes a statement! We love how the placement of the lace still shows off a little skin, complimenting the open back of this dress. Just gorgeous for an Autumn wedding!